The Dallas Stars did some major revamping so far this off season. From GM, to coach, to nice new green-based uniforms. But changes to the guys in suits and some fancy new threads on the ice won't bring the once Dallas faithful back to the AAC, at least not for long.
There are definite holes to be filled in the actual lineup if the fellas wish to show that all the hoopla so far isn't just for show (well okay the uniforms are for show). The Stars can't go in to the 2013-14 season with the same lineup as last year and expect to improve. Isn't that the definition of insanity?
There are options out there this summer – from free agents to trade targets – and Jim Nill and co. have been working the phones already to try to find the best of those options. With a nice chunk of money to play with, the Stars are in a position where they can afford to be the team that takes on the more salary in any deal – as well as outbid other teams for any free agent they feel is a good fit.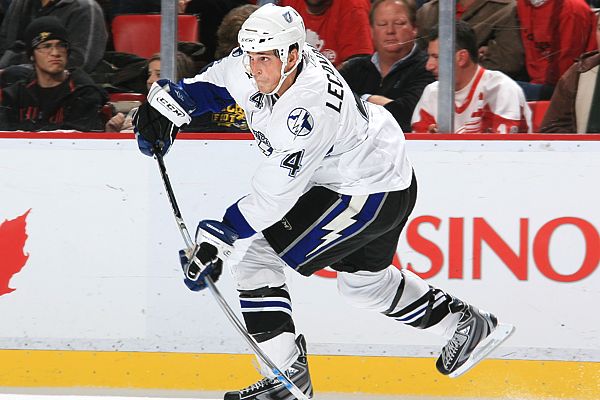 Vincent Lecavalier – The recently bought out 33 year old Vinny Lecavalier would be a good temporary fix for he Stars down the middle. Despite seemingly falling off the map the last few seasons, he can still put up decent numbers (32 points in 39 games this passed season). He's a big body and uses his size well creating space and fighting for pucks. Would go well centering either scoring line as well as the power play. Moving to a new team after all of his 14 seasons being spent in Tampa Bay could give him something to prove.
The Stars are one of several teams said to be interested, and have already had talks with the Lecavalier camp.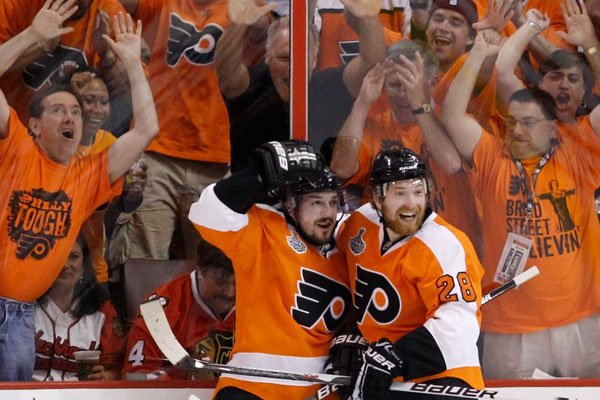 Daniel Briere – Also bought out this passed week, Briere is another who is on the downside of his career but can still be effective. Playing for Lindy Ruff in Buffalo for four seasons is a nice tie with the Stars new coach. He had his career best offensive output under Ruff (95 points in 06-07) and although those numbers are likely out of reach for the 35 year old Briere, he's only two years removed from scoring 68 points in 77 games with the Flyers. His playoff resume is far more impressive than what some may realize too. In a day and age where even a point per game is tough to achieve (especially in the playoffs), Briere has 109 points in 108 games over his career.
To sum up his career – never count the little guy out.
Sam Gagner – I may be a little biased towards Sam as his father Dave was a favorite of mine when I was a kid (I still have my Dave Gagner North Stars home jersey from 1989 to prove it), but Gagner Jr. is on the rise. He may never be a number one center or an All-Star like his dad, but like Dave he may just need to throw on that Stars jersey to truly break out. Dave was a high draft pick by the Rangers in 1983 and was never really given a shot in New York. It wasn't until a trade to the North Stars a few years later that his career took off.
Sam himself was a high draft pick and although he's been a regular with the Oilers from age 18, the now 23 year old and already six year veteran is being overshadowed a little in Edmonton by the newer exciting youngsters. His size means Edmonton goes with two small centers on their scoring lines and although they like Sam, it's a bit of an issue. The Oilers are bent on making the playoffs next year so a defenseman or a veteran forward who could help them achieve that could help pry him away. They'd likely need to have a plan in place to replace his spot on the second line too before they dealt him.
Like his dad, he's a leader and a hard worker – as evident by his off season dedication to strength and conditioning last summer. Don't let anybody fool you in to believing that any recent rise in his numbers has to do with team mates, it's all Sam.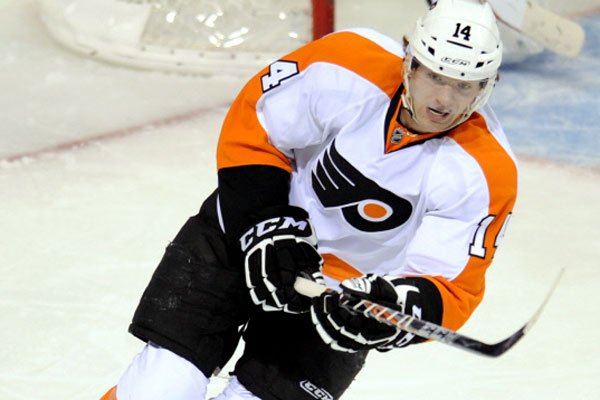 Sean Couturier/Brayden Schenn – The two budding stars coming over to the Flyers two summers ago via trade (Couturier in the form of a draft pick) give youth and depth to the lineup and help secure the future in Philadelphia. But as we all know, patience is not Paul Holmgren's middle name. That's not to say he's in a rush to deal either of the young centers, but he's not shy when it comes to pulling the trigger if he believes there's a deal that can help put his team over the top. In this case, over the top would mean getting back to the playoffs.
Both players will demand big raises after next season and as Philly continually flirts with the cap, that could pose an issue. Receiving one of the two in a deal could mean taking on one of Philly's unwanted contract as well (depending on what's sent back in return), but youth and skill is what the Stars need and having one of these two at center could mean stability down the middle for a long time. The only real issue here is that neither are all that proven.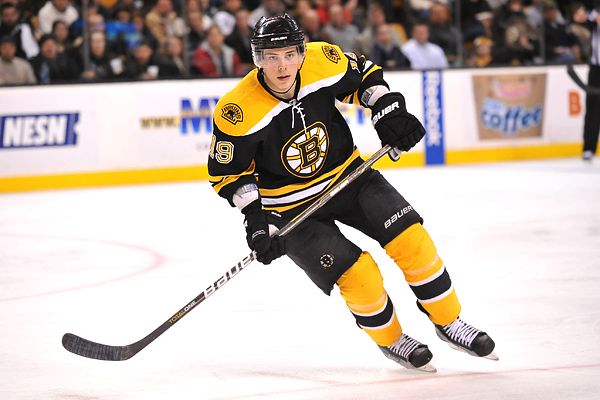 Tyler Seguin – Would the Bruins already part with their "consolation prize" in the Taylor vs Tyler Sweepstakes? Most would say not a chance, but most don't have a say. It's already being reported that the Bruins would like to get in on the first round action of what's labeled as the best draft since 2003. The Bruins are also a team that entered the off season with decisions to be made. Those decisions involve money, and Seguin makes a fair bit himself already at $5.75 million per starting next season.  With 121 points in his first 203 regular season NHL games (keep in mind being sheltered for a good portion of those), his numbers could rise if given the opportunity.
Seguin is naturally a center and being just 21, he's exactly what the Stars covet. He won't come cheap though.
Jeff Skinner – The Hurricanes are another team that's not far off the cap and still needs to round out the roster. They're currently looking for a solid top four defenseman and the Stars could possibly fool them by sending over Trevor Daley or Alex Goligoski disguised as one instead…….
Okay in all seriousness, Daley himself has a very manageable contract and is a serviceable defenseman with a great set of wheels. The Hurricanes could very well see the value in that. The Stars would have to add for sure, as Skinner is just 21 years old and with three seasons under his belt already, he averages 57 points per 82 game season when pro rated. His $5.7 million cap hit for the next six seasons is something the Stars could absorb. The two sides have talked and striking a deal of some kind is not something I would completely rule out.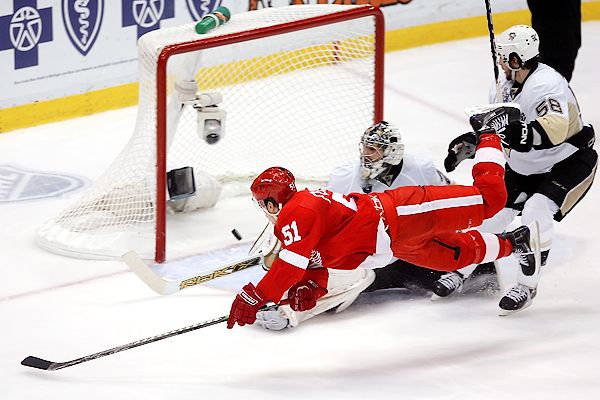 Valtteri Filppula – Filppula looks to be hitting the open market July 5, and those looking to guess where he'll land could make worse guesses than the Stars. Obviously the connection here is with GM Jim Nill, who spent nearly 20 years in the Red Wings organization as assistant GM before being hired by the Stars this spring. He knows Filppula well and vice versa.
The 29 year old center enjoyed a breakout year with the Wings in 2011-12, scoring 23 goals and adding 43 assists in 81 games. The belief is that given more opportunity he could achieve those numbers again. He's highly skilled and shows creativity in the offensive zone, and has learned the typical puck-possession and two-way style the Wings demand. There will likely be a handful of teams knocking on Filppula's door once free agency hits, and should the Stars be in that group Nill could be the key.
Stephen Weiss – Maybe not the sexy pickup, but Weiss could come at little cost as far as trade (for his rights) and could fill in as a second line center quite nicely. The 30 year old has put up some decent numbers in Florida over the years, averaging around 25 goals and 55 points over the three seasons before the lockout. He managed only 17 games this shortened season as a wrist injury cut his season even shorter. It's been confirmed that the Stars, as well as the Leafs and Wings have all shown interest in Weiss, and it would require a draft pick in order to obtain his negotiating rights before he hits the open market July 5.
Weiss isn't big, at 5 "11 190 pounds, but he plays a nice two way game and can move up and down the ice well.
Thanks for reading. Comments appreciated. Check me out on Twitter at travcurrie